The Next Generation
of Hive Ware
Superior Bee polystyrene provides a stable environment to keep bees safe from the outside elements and increase honey production.
Ease of Assembly
No staples, no screws, no nails. No jigs or clamps. All you need is some quality wood glue. Add a couple of coats of wood exterior latex paint and you are good to go.
It's About Time
R8 Insulation makes the bees more productive. Less bees are required to regulate the hive temperature and more bees can be busy gathering nectar and pollen.
Survival Increased
The R8 Insulation enhances the winter survivability. Less energy is expended in the winter so the stores last longer. And you don't need to wrap these hives.
Less Propolis
This means that more bees are foraging.
Better Temperature Control
Means that bees can go stronger in the spring and continue through the summer.
Durability
Our hives last. NO repairing wooden hive bodies and no replacing rotten bottom boards. The cost is competative with wood.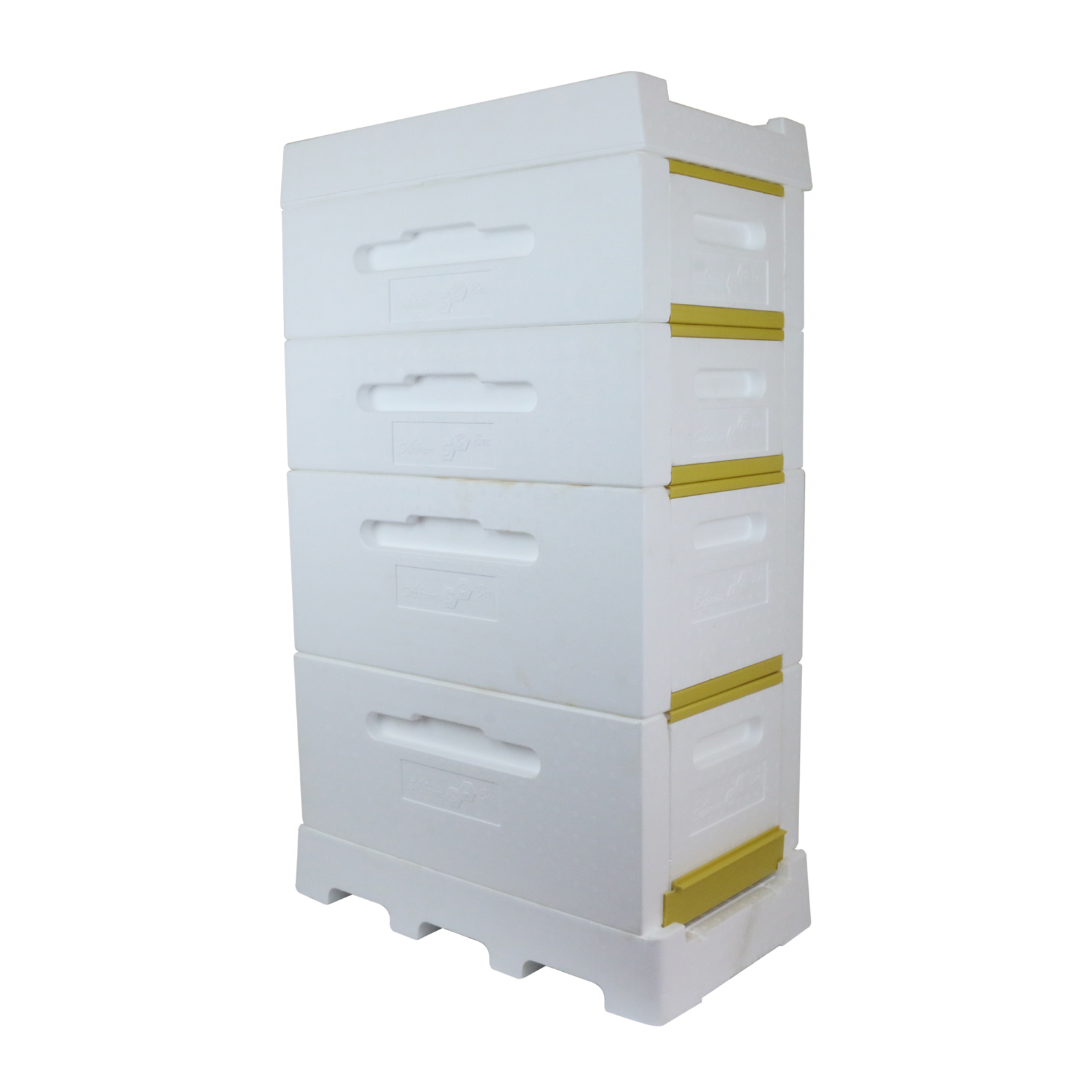 Our Hives Help Increase Honey Production
Bees have more time to forage because they have to spend less time maintaining the temperature of the hive. R8 insulation value makes the bees more productive and less bees are required to regulate the hive temperature. This frees more bees up to gather nectar and pollen.
For more information and details, contact our customer service